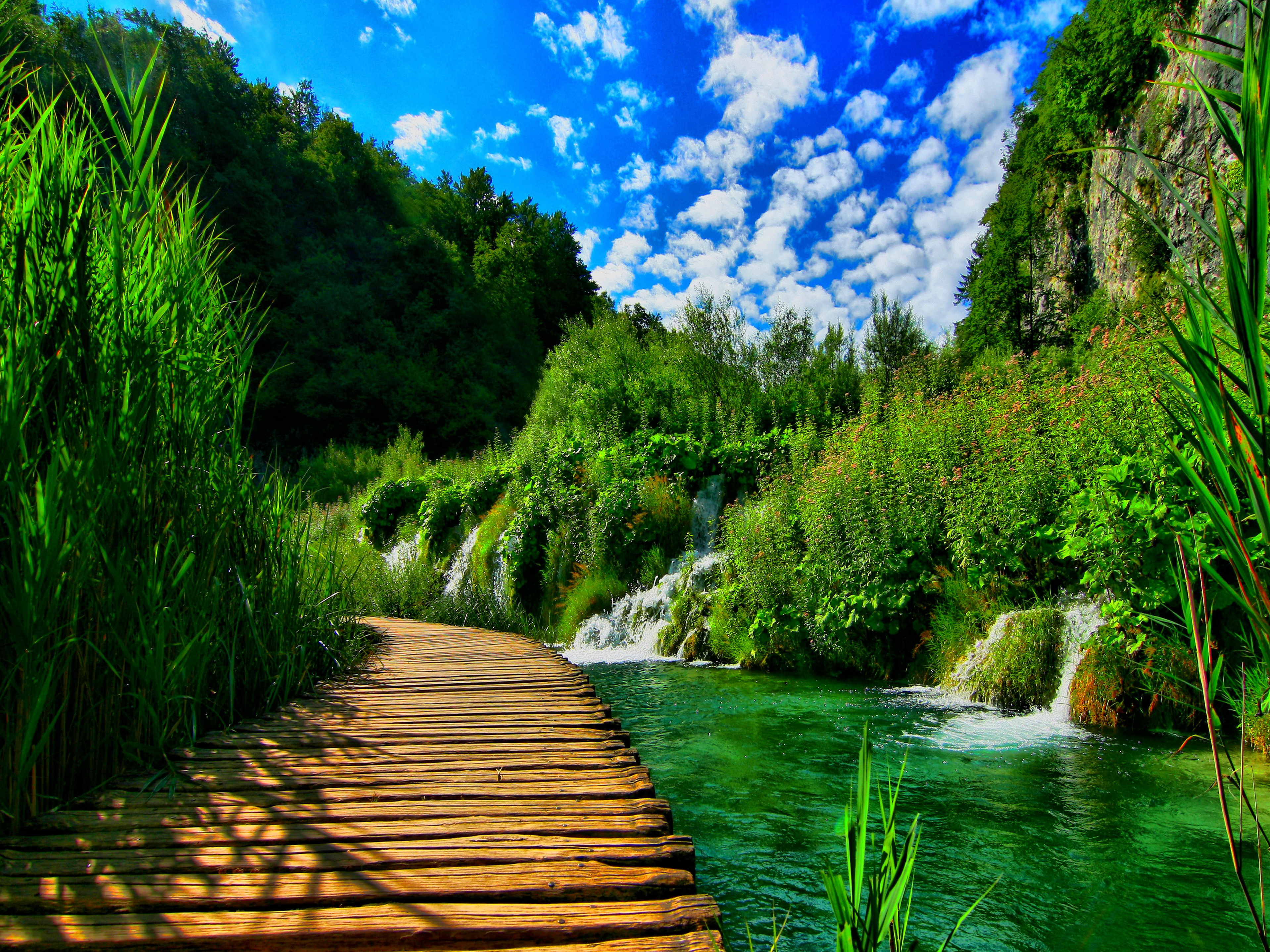 TO CONSUME WITHOUT MODERATION
Go green … Funny as this expression seems to be tailor-made for Guadeloupe. Because in Basse-Terre, if there is a color that slices, it's green! Or rather the greens, since the light, always changing, seems to have taken the game of nuances with thousands of plant species. Tree ferns, epiphyte leaves, balisiers, devil's orchids strive to surprise the newly arrived bitumen flowers!
For sure, learning to paint in Guadeloupe alters the appreciation of colors as want to represent the nature leads straight to the hottest shades.
The smell of the volcanic earth, pungent and fresh, is at least as haunting as the brilliance of colors. The roar of waterfalls in the forest or the crystalline rippling of a gently sloping river crowns this fantastic painting, closer to dreams than reality.
Guadeloupe being the favorite terrain of sports and nature recreation, walks, canyons, mountain biking, hiking or trekking allow total immersion in this bath of green regenerating.