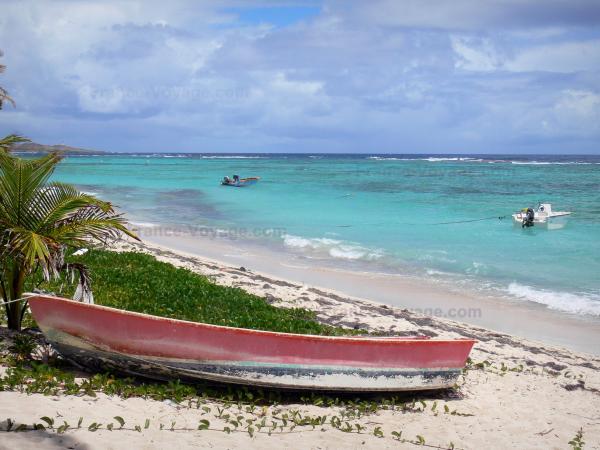 THE SECRET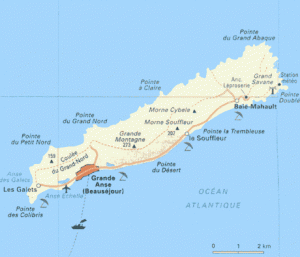 Accessible by sea (45 minutes from Saint-François) or by air (15 minutes from Pôle Caraïbes Airport), you can discover on foot, by bike or by scooter, along its only road. Haven of peace, secret, the island stretches on a tabular rock 11 km long. The welcome of its inhabitants and its magnificent white sand beaches protected by long coral reefs enchant bathers, divers or hikers.
Désirade is now part of national nature reserves. It is the second Guadeloupean site registered in the Official Journal, the sixth of the Overseas, but the first natural geological reserve . This ranking reinforces ecotourism in Guadeloupe, which has been booming since 2009 and the signing of a Sustainable Development Charter (installation of a wind farm since 1993)
Some unavoidable sites:
The Petite-Rivière beach, ideal for scuba diving
Le Morne du Souffleur, accessible after 1 hour of walking, offers a superb view
Beauséjour Beach, a vast expanse of fine sand
The ruins of the old leper colony and old cotton factory
The islands of Petite-Terre, classified since 1998 integral nature reserve. A remarkable biological diversity, because of the juxtaposition on a reduced surface of varied environments such as the forest vegetation, the salines, the sandy beaches, the rocky coasts, the lagoon, the coral reefs and an abundant marine environment.