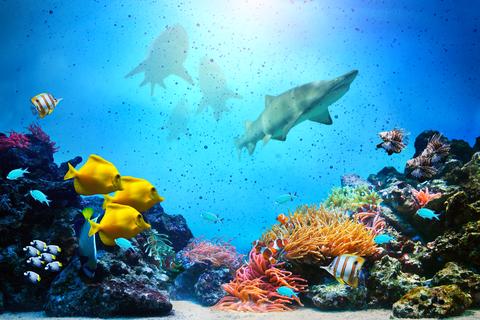 HomeMa guadeloupe is … The sea
The Islands of Guadeloupe are certainly one of the most beautiful places to practice nautical activities …
The Guadeloupean archipelago, lulled by the trade winds, tempered by an infallible sun all year round, whipped by the Atlantic Ocean and caressed by the Caribbean Sea, is undoubtedly blessed by the gods.
Pleasure of the eyes, first, facing the incredible color chart of the blues of the Caribbean Sea. Pleasure for the senses, then, with a range of nautical activities that your stay will not exhaust.
To stretch out on the sand with your feet in the water, to ride the big blue on the back of a scooter of the seas, to dive to the discovery of corals and sponges, to see the wind to rush in its sail under a clear sky, all learn from the nature reserve of the Grand Cul-de-sack, go on a catamaran in search of white sandbars …
Everything is allowed in the water, and it feels so good!